Clients Case Study
Overcoming Design Challenges and Delivering a Customized Website: A Case Study of Affix Center

This case study highlights Affix Center's successful completion of a challenging website development project within a tight deadline. The client presented the specific requirement of creating a website without scroll functionality, and Affix Center's dedicated team of UI/UX designers and web developers worked collaboratively to meet the client's expectations. Despite the complexity of the project, Affix Center delivered a high-quality website with extensive customization options for shoe designs, involving a six-month development timeline. 
Understanding the Challenge and Design Phase
Upon receiving the project, Affix Center faced the unique challenge of developing a website without scroll functionality. The client set a strict deadline of 15 days to secure the order. Affix Center's UI/UX team quickly sprung into action, brainstorming and creating three design options for the client's consideration. After careful evaluation, the client selected one design that best aligned with their vision and requirements. 
Web Development and Customization
Once the UI/UX design was approved, Affix Center's web development team took charge of transforming the design into a fully functional website. The project involved a massive database of over 30 Lac+ shoe design combinations for customization. Implementing these customizations required meticulous attention to detail and the integration of complex logical algorithms. Despite the substantial workload, Affix Center's skilled development team tackled the project with expertise and determination. 
Project Team Composition and Collaboration
Affix Center allocated a team of professionals to ensure seamless collaboration between the client and its own resources. The development team consisted of five .NET developers and two frontend developers who were responsible for implementing the website's functionality and ensuring a smooth user experience. Additionally, a dedicated UI/UX team worked on refining the design elements, while a project coordinator facilitated effective communication and coordination between the client and Affix Center's team. The project demanded extensive collaboration, with the client actively participating day and night to expedite the approval process and accelerate website deployment. 
Successful Deployment and Client Satisfaction
The combined efforts of Affix Center's development team, UI/UX experts, and project coordinator led to the successful deployment of the website. The final product met the client's expectations, showcasing a seamless user experience and the ability to customize shoe designs with an extensive array of options. The client expressed satisfaction with Affix Center's dedication, technical expertise, and adherence to the agreed-upon timeline.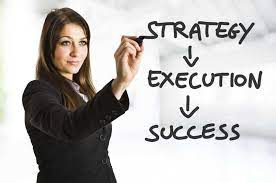 The case study illustrates Affix Center's ability to overcome unique challenges in website development and deliver successful outcomes. By responding to the client's specific requirement of a scroll-less website, Affix Center showcased its agility and creativity in designing and implementing a user-friendly interface. The collaboration between the client and Affix Center's multidisciplinary team resulted in the on-time completion of the project, exceeding client expectations. This case study highlights Affix Center's commitment to client satisfaction and its ability to meet complex development requirements.